Frequently Asked Question
My sensor shows the symbol "communication delay error", what should I do?
Last Updated a year ago
If the communication delay error symbol appears, there are several reasons why this may occur:
1. The signal level is insufficient
You can validate that the signal is insufficient by moving your sensor close to the Snugr box.
If the last communication date does not update, then the signal range is not sufficient where you have placed the sensor.
Back in the room where the sensor should be, you can try reorienting the sensor or repositioning it in the room.
If this does not correct the problem, there are signal repeaters or access points that allow the signal from the Snugr box to be offset.
Contact your dealer for more information.
2. The sensor is no longer sufficiently charged.
There are two types of temperature sensors.
2.1 Type 1: version without battery

The sensor is not sufficiently exposed to light, try placing it in a place with more daylight. If this is not sufficient, your room is too dark.
Contact your dealer and ask for a battery version.
2.2 Type 2: Battery version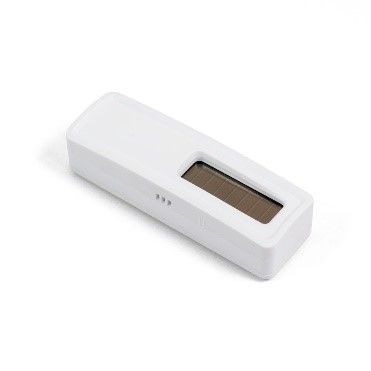 Type 2 allows the use of a CR1216 battery that ensures continuous operation of the sensor, even when there is not enough sunlight.
If the battery has run down and the sensor has not had enough light for a while, it may not have enough power to send messages, please replace the battery.
To add or replace the battery, remove the cover on the back of the sensor by sliding it lengthwise. A battery slot is marked with the "CR1216" indicator. The positive side of the battery (the "+" symbol and writing) should be facing the metal tab.